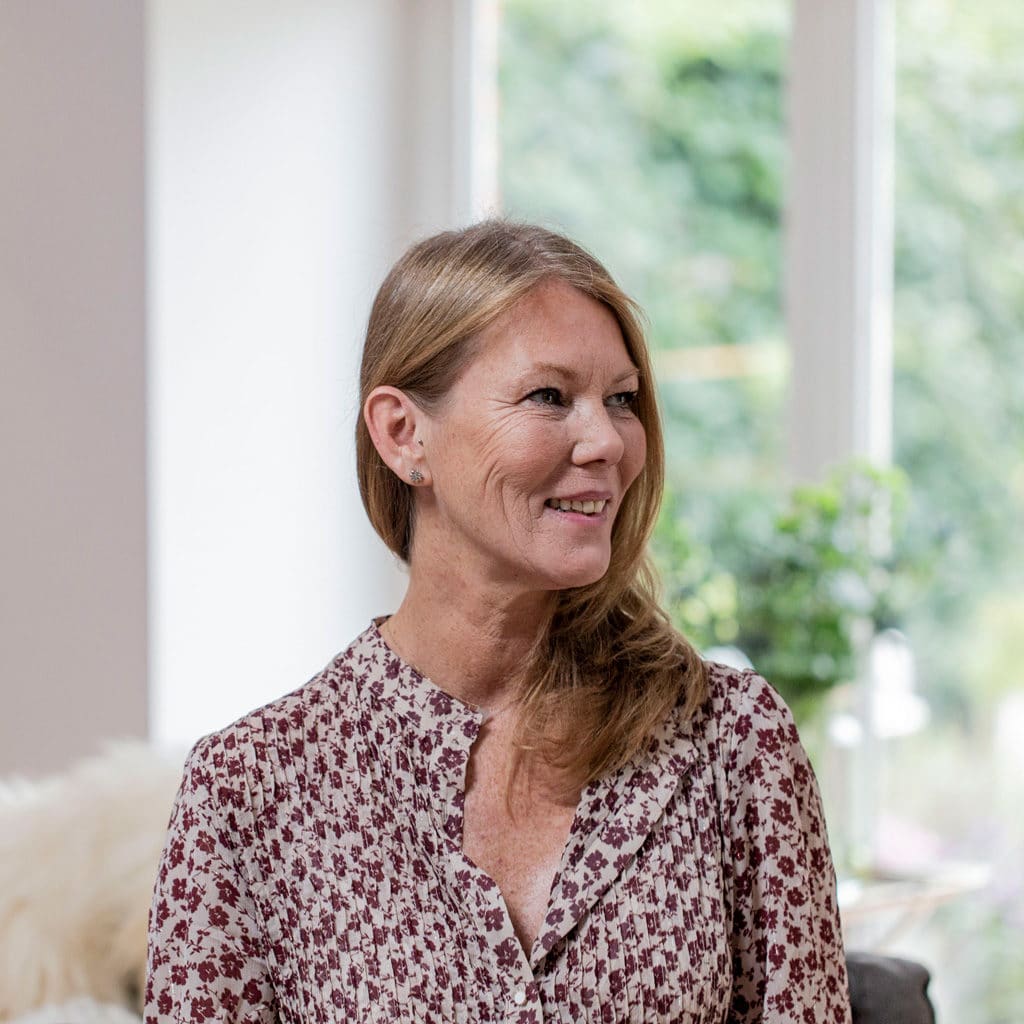 Gynaecology problems, infertility, endometriosis, coccygodynia, postpartum recovery and more.
Colette Peeters (DO-MSc. Ost.) is an international authority on the osteopathic treatment of obstetrics, gynecology and infertility. She has over 30 years of experience in treating patients, first as a physiotherapist (1991) and later as an osteopath (1996).
During her career, Colette has focused on an innovative branch of osteopathy: internal vaginal and anal osteopathic treatments. The focus of her practice is on specific structural and "functional" pathologies and problems such as:
gynaecology problems
infertility
endometriosis
coccygodynia (tailbone)
postnatal recovery
adhesions and scar tissue
In addition, Colette teaches at The International Academy of Osteopathy (IAO), she teaches future generations of osteopaths on an international scale. Colette teaches in Belgium, the Netherlands, Germany, Austria, Denmark & Switzerland, among others.
Colette always makes time to discuss the history and problems with each patient in detail. She also works closely with other health care providers, physicians, and even surgeons to map out the patient's overall clinical picture.
Master of Science in Osteopathy · IAO, Gent – Bucks Londen

Bachelor of Science in Osteopathy · Westminster Londen
Osteopathy D.O. · IAO Gent
Bachelor Physiotherapy · Gent & Londen
2020: Master thesis Bucks UK: Chronic Pelvic Pain & Dyspareunia in Sexually Active Adolescent and Adult Endometriosis Patients: The Benefit of Osteopathic Internal & Abdominal Techniques. "More than meets the eye". Magma cum laude. 
2016—today: Evidence Based Practice and Research in the field of abdominal and gynaecological surgery under supervision of a gynaecological surgeon.
2001—today: Evidence Based Practice and research in the gynaecological –infertility field, researching the additional value of osteopathy in abdominopelvic adhesions, endometriosis, infertility, CPPP, andrology and coccygodenia.
2005—2006: Researching the additional value of osteopathy in the treatment of GASTRO-OESOPHAGEALE REFLUX in CEREBRAL PALSY children-BSc of Science Ost LONDON
1996: Researching the osteopathic approach of GASTRO-OESOPHAGEALE REFLUX    in CEREBRAL PALSY children. D.O publication yearbook IAO
1991: Study on wheelchair adaptation and positioning of Duchenne De Boulogne patients – LONDON- Erasmus
Continuous Education & Activities
2001 – present: Specialization in obstetric & uro-gynaecological osteopathy, coccyx - CPPS problems, andrology & infertility

Teaching in Belgium, Netherlands and Copenhagen

uro-gynaecological osteopathy: internal techniques 
infertility
obstetric osteopathy
coccyx – CPPS
andrology

Teacher post-modular IAO: training "osteopathy in children"
Teacher post-modular IAO: training "infertility, pregnancy, post-natal recovery, uro-gynaecological and internal techniques"
Research in this area: Evidence Based Practice Module
In 2019, she and Dr Nicole Petrovits – infertility specialist in Vienna – were lecturing together a very interesting and dynamic course explaining infertility, artificial reproductive techniques (ART) and the osteopathic management

2008: Start of a group practice for osteopathy in Evergem in a new location
2000 – 2005: Osteopath with professional racing teams (motorcycles & cars)

Koen Wouters:

24h race in Francorchamps and Zolder
Paris – Dakar: desert of Mauritania / Egypt / Libya

1999: Start of my own solo practice for osteopathy in Evergem (BE).
1996 – present: Further training in osteopathy

Barral: visceral, trauma, peripheral nerves, gynecology, somato-emotional release (NL/ FR), lower limb
Viola Frymann: pediatrics and osteopathy (Paris)
Lori Dick/ Viola Frymann: fascia therapy ( Marseille)
Willard: anatomy-patholgy (NL)
Hartman: short level manipulations (UK)
Kinesiology: (BE)
Caroline Stone: gynaecology and coccyx (Barcelona)
Caroline Stone: obstetric osteopathy (Barcelona)
Scar tissue IAO Ghent (BE)
Schweitzer / Mussarat: gynaecology and coccyx (NL)
Panta Rhei: cranial techniques (NL)
Van Caille : Tempo Mandibular Joint (BE) 
Van Caille: acidification (BE)
Zweedijck: metabolism (NL)
Renzo Molinari DO GB: Obstetrics and Gynaecology in Osteopathy (UK)
Cranio-sacral therapy : Upledger (UK)
Herrel: counterstrain Gent (BE)
Herrel: Prostate Ghent (BE)
Peeters: gynaecology and coccyx (B)
EBP uro-gynaecology and subfertility (BE)
Barrix: PAM Integrated physiology and applied blood analysis: IAO (BE)

1996: Start of a private practice for osteopathy in Ghent (BE)
1996-1999: Osteopath in the group practice Still Point: René Zweedijk (NL)
1996: Diploma in osteopathy D.O. International Academy of Osteopathy Ghent (B) - Thesis: Gastro-Oesophageal reflux in cerebral palsy children, publication yearbook IAO 1996
1991: Diploma in physical therapy and motor rehabilitation Erasmus London (UK)

Specializations

Bobath therapy in children, neuro - and psychomotor development of the child, PELVIC reeducation
Adaptation of wheelchairs and sitting posture in tetra- and paraplegic patients
Work experience with physically and mentally disabled -babies/toddlers/children in MPI and rehabilitation centers: cerebral palsy children, ASD, deaf and hard of hearing children, cochlear implant, vestibular disorders, tinnitus (Utrecht), AD(H)D, Duchenne de Boulogne, language impaired children, dyspraxia, ...
Siamese twins, CP, Duchenne De Boulogne, MS (London)
2013: VEZO Award "Best Female Entrepreneur", UNIZO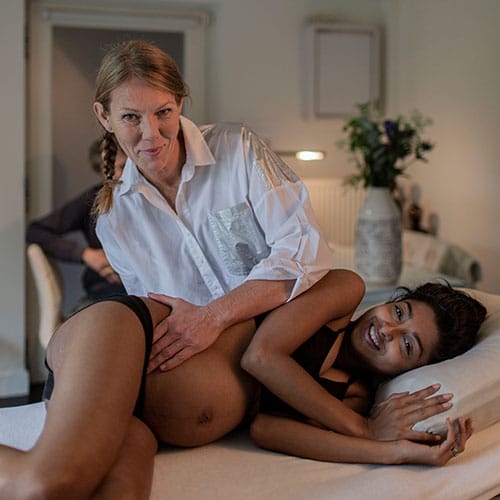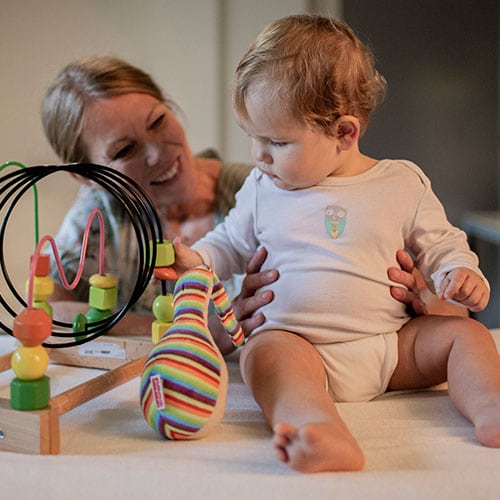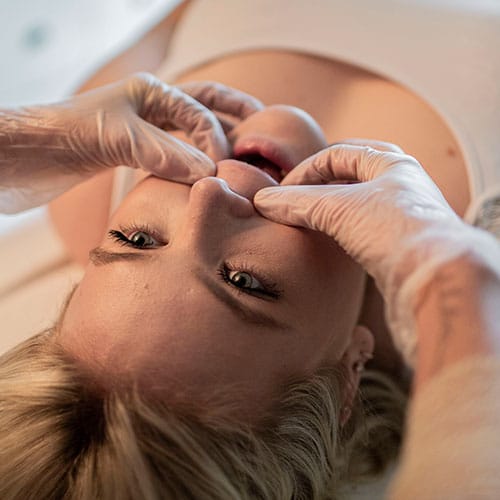 Get in touch with Colette