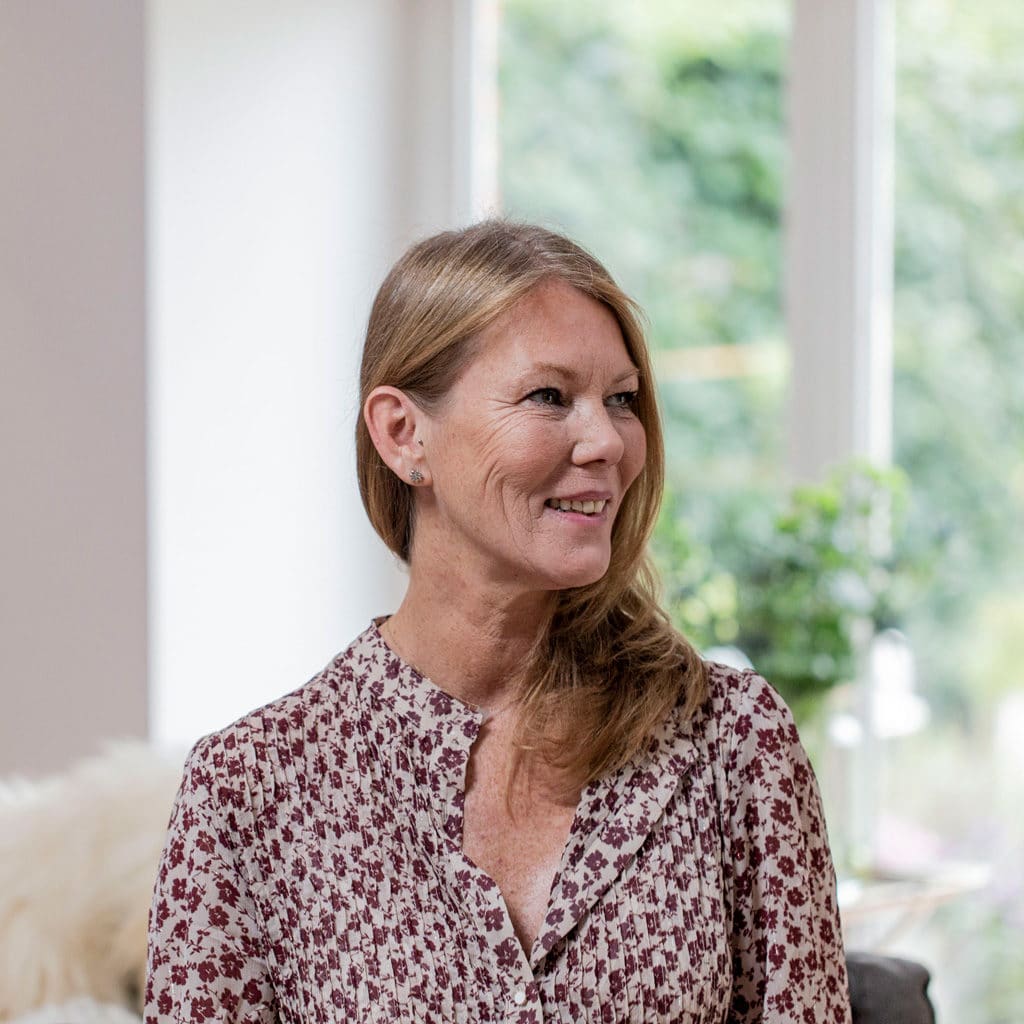 Gynaecologische problemen, infertiliteit, endometriose, coccygodynia, postnataal herstel en meer.
Colette Peeters (DO—MSc. Ost.) is een internationale autoriteit op het gebied van de osteopathische behandeling van gynaecologie en infertiliteit. Ze heeft bijna 30 jaar ervaring met de behandeling van patiënten, eerst als kinesiste (1991) en later als osteopaat (1996).
Colette heeft zich gedurende die tijd toegelegd op een innovatieve tak in de osteopathie: inwendige vaginale en anale osteopathische behandelingen. De focus van haar praktijk ligt op specifieke structurele en "functionele" pathologieën en problemen zoals:
gynaecologische problemen
infertiliteit
endometriose
coccygodynia (staartbeentje)
postnataal herstel
adhesies (verklevingen en littekenweefsel)
Daarnaast doceert Colette aan The International Academy of Osteopathy (IAO). Zo geeft ze toekomstige generaties osteopaten les op internationale schaal. Colette doceert onder meer in België, Nederland, Duitsland, Oostenrijk, Denemarken & Zwitserland.
Colette neemt steeds de tijd en ruimte om met elke patiënt uitvoerig de voorgeschiedenis en de problematiek te bespreken. Ze werkt ook nauw samen met andere zorgverleners, artsen en chirurgen om het totale ziektebeeld van de patiënt in kaart te brengen.
Master of Science in Osteopathy · IAO, Gent – Bucks Londen

Bachelor of Science in Osteopathy · Westminster Londen
Osteopathie D.O. · IAO Gent
Bachelor Kinesitherapie · Gent & Londen
2020: Master thesis Bucks UK: Chronic Pelvic Pain & Dyspareunia in Sexually Active Adolescent and Adult Endometriosis Patients: The Benefit of Osteopathic Internal & Abdominal Techniques. "More than meets the eye". Magma cum laude. 
2016—vandaag: Evidence Based Practice and Research in the field of abdominal and gynaecological surgery under supervision of a gynaecological surgeon.
2001—vandaag: Evidence Based Practice and research in the gynaecological –infertility field, researching the additional value of osteopathy in abdominopelvic adhesions, endometriosis, infertility, CPPP, andrology and coccygodenia.
2005—2006: Researching the additional value of osteopathy in the treatment of GASTRO-OESOPHAGEALE REFLUX in CEREBRAL PALSY children-BSc of Science Ost LONDON
1996: Researching the osteopathic approach of GASTRO-OESOPHAGEALE REFLUX    in CEREBRAL PALSY children. D.O publication yearbook IAO
1991: Study on wheelchair adaptation and positioning of Duchenne De Boulogne patients – LONDON- Erasmus
Bijscholingen & Activiteiten
2001 – heden: Specialisatie in obstetrische & uro-gynaecologische osteopathie, coccyx – CPPS problemen, andrologie & infertiliteit

Doceren in België, Nederland en Kopenhagen:

uro-gynaecologische osteopathie: interne technieken 
infertiliteit
obstetrische osteopathie
coccyx – CPPS
andrologie

Docent postmodulair IAO: opleiding "osteopathie bij kinderen"
Docent postmodulair IAO: opleiding "infertiliteit, zwangerschap, postnataal herstel, urogynaecologische en interne technieken"
Research in dit gebied: Evidence Based Practice Module
In 2019, she and Dr Nicole Petrovits – infertility specialist in Vienna – were lecturing together a very interesting and dynamic course explaining infertility, artificial reproductive techniques (ART) and the osteopathic management

2008: Opstart van de groepspraktijk voor osteopathie te Evergem op een nieuwe locatie
2000 – 2005: Osteopaat bij professionele racing teams (motoren & auto's)

Koen Wouters:

24u race in Francorchamps en Zolder
Parijs – Dakar : woestijn Mauritanië / Egypte / Libië

1999: Opstart van een eigen praktijk voor osteopathie te Evergem (B)
1996 – heden: Bijscholingen in de osteopathie

Barral: viscerale, trauma, perifere zenuwen, gynaecologie, somato-emotional release ( NL/ FR), onderste lidmaat
Viola Frymann: pediatrie en osteopathie (Parijs)
Lori Dick/ Viola Frymann: fasciale therapie ( Marseille)
Willard: anatomy-patholgy (NL)
Hartman: short level manipulations (UK)
Kinesiologie: (B)
Caroline Stone: gynaecology en coccyx (Barcelona)
Caroline Stone: obstetrische osteopathie (Barcelona)
Littekenweefsel IAO Gent (B)
Schweitzer / Mussarat: gynaecology en coccyx (NL)
Panta Rhei: craniale technieken (NL)
Van Caille : Tempo Mandibulaire Gewricht (B) 
Van Caille: verzuring (B)
Zweedijck: metabolisme (NL)
Renzo Molinari DO GB: Obstetrics and Gynaecology in Osteopathy (UK)
Cranio-sacral therapy : Upledger (UK)
Herrel: counterstrain Gent (B)
Herrel: prostaat Gent (B)
Peeters: gynaecologie en coccyx (B)
EBP uro-gynaecologie en subfertiliteit (B)
Barrix: PAM Geïntegreerde fysiologie en toegepaste bloedananlyse:  IAO (B)

1996: Opstart van een eigen praktijk voor osteopathie te Gent (B)
1996-1999: Osteopaat in de groepspraktijk Still Point: René Zweedijck (NL)
1996: Diploma in osteopathy D.O. International Academy of Osteopathy Gent (B) – Thesis: Gastro-Oesophageale reflux bij cerebral palsy kinderen, publicatie yearbook IAO 1996
1991: Diploma kinesitherapie en motorische revalidatie Erasmus Londen (UK)

Specialisaties:

Bobath therapie bij kinderen, neuro -en psychomotorische ontwikkeling van het kind, PELVIC reëducatie
Aanpassen van rolstoelen en zithouding bij tetra -en paraplegie patiënten
Werk ervaring met lichamelijk en mentaal gehandicapte –baby's / peuters/ kinderen in MPI en revalidatiecentra: cerebral palsy kinderen, ASS, doven –en slechthorende kinderen, cochleair implant, vestibulaire stoornissen, tinnitus (Utrecht), AD(H)D, Duchenne de Boulogne, taalgestoorde kinderen, dyspraxie, …
Siamese tweelingen, CP, Duchenne De Boulogne, MS: motorische revalidatie (Londen)
2013: VEZO Award "Best Female Entrepreneur", UNIZO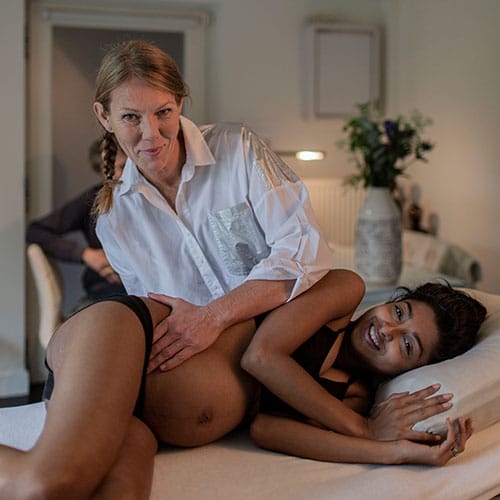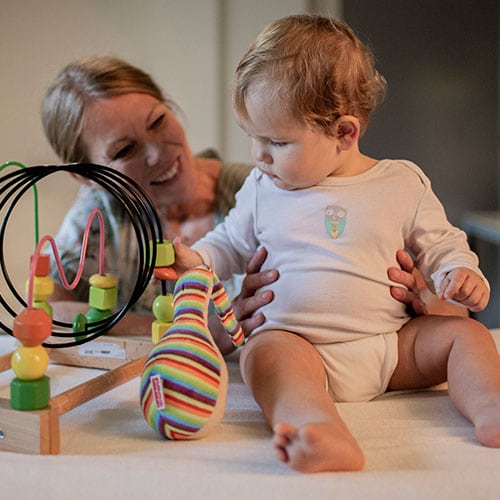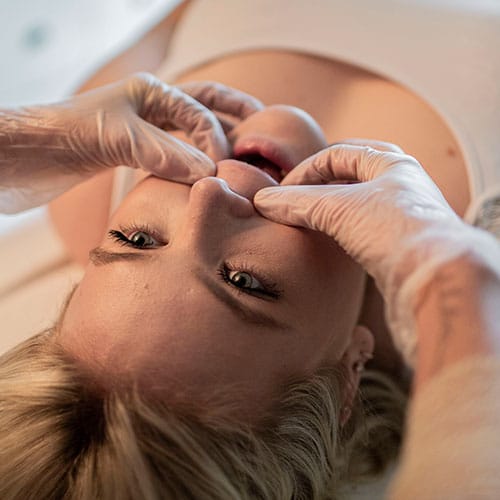 Neem contact op met Colette